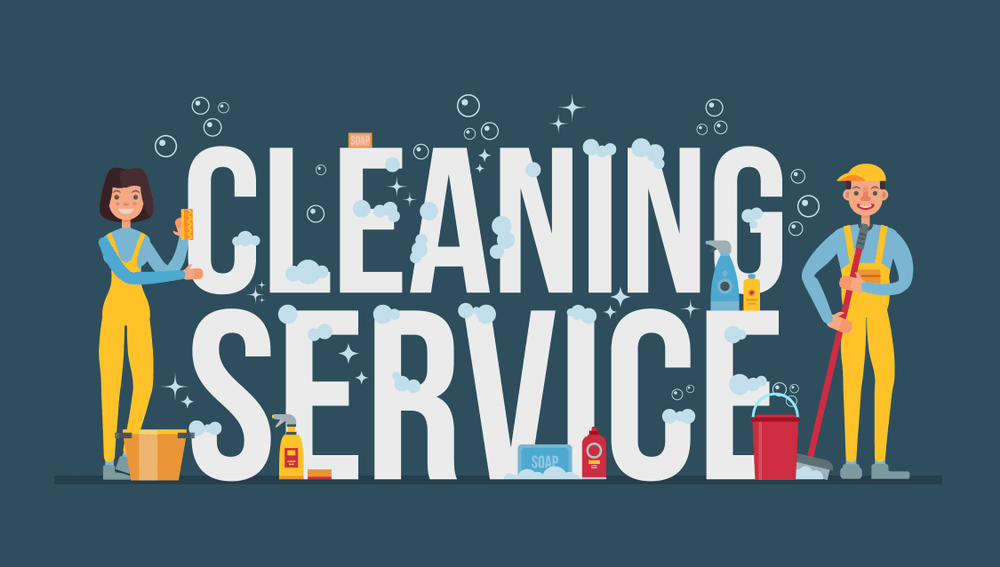 Running a janitorial business is a challenge. There is so much competition in today's times. How are you going to bring on clients? Are you going to be a Commercial Cleaning Service or will you focus on House Cleaning? What insurance requirements will your insurance program need to have?
By partnering with Farris Insurance Advisors for your insurance needs, you are working with an  insurance agency that understands the insurance needs for janitorial contractors.
Commercial General Liability Insurance
Whether you are a Commercial Cleaning Service or a Residential Cleaning Service, General Liability Insurance is a must. The basic premise of a General Liability Policy is to protect your business from bodily injury or property damage claims. 
For example, let's say you are cleaning a commercial office space. You finish mopping, but fail to put down signs to caution people of the wet floor. An employee of the office you are cleaning slips and falls. They file a claim against your cleaning business. Your General Liability Insurance can help protect you from these types of claims. 
Another example would be if your cleaning business is cleaning a client's home. One of your employees leaves out some cleaning supplies that the owner of the house trips over causing bodily injury. Here again, your General Liability Insurance policy would respond.
Voluntary Property Damage Endorsement
Now let's take a look at an example where working with an experienced Insurance Agency such as Farris Insurance Advisors would be beneficial.
Let's go back to that commercial office space for a moment. One of your employees backs into a piece of artwork that the office has on display causing damage. You come to find out that the artwork was from a local artist and cost the business $3,000. Would your General Liability respond?
Same with the residential home you are cleaning. Your employee damages the client's dining room table worth $2,000. Does your General Liability respond?
In both scenarios, the damaged property would be covered for these items only if your policy has the Voluntary Property Damage Endorsement. This endorsement provides coverage for unintentional damage to property of others caused by you, the cleaning business, while the property is in your care, custody, or control. 
Let's look at a third example that is all too common with cleaning services.
Your employee is cleaning a client's floor. For the commercial office space it might be a tile floor, and for the residential home it might be a hardwood floor. While cleaning, your employee damages the floor. Does your General Liability respond? Being that your cleaning business was hired to clean those floors, your General Liability policy must have the Voluntary Property Damage Endorsement to provide coverage.
Additional Insured Endorsement
The majority of times commercial cleaning companies are contractually required to add the business or building owner they are cleaning for as an Additional Insured on their General Liability policy. In order for your cleaning company to be awarded a commercial job, this is a must. Let's take a look at why.
Back to our commercial cleaning example of the office. Your cleaning company finishes mopping the floor and a visitor of the office slips and falls causing injury. The building owner is most likely going to have a claim brought against them from the injured party. Due to the injury being caused by the wet floor your employee just cleaned, your General Liability policy would respond due to the building owner was named as an Additional Insured.
Blanket Additional Insurance Endorsement 
For cleaning companies that handle multiple commercial cleaning jobs, we recommend adding the Blanket Additional Insured Endorsement. This allows for automatic status for Additional Insured's when required by contract. The reason this is important is it allows for quicker turnaround of Certificates of Insurance that your cleaning company will need to provide. If this endorsement is not on your General Liability policy, the insurance company must be contacted each time an Additional Insured needs to be added. In addition this endorsement is usually a more cost effective approach versus adding them one at a time. 
When working with Farris Insurance Advisors, rest assured you are working with an Insurance Agency that understands the needs of the janitorial contractors. 
For more information or you would like to get a quote started, contact us at 336-890-8800 or visit Get a Quote